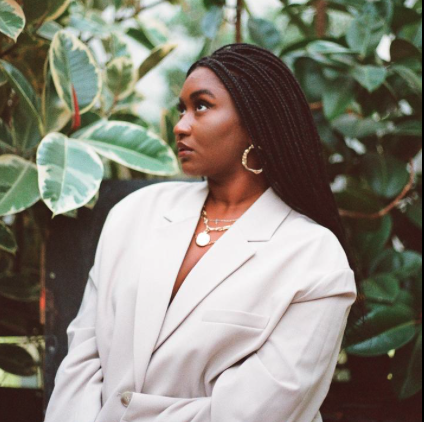 Singer who raps / rapper who sings, Evita Koné is an American-Swiss-Chadian songwriter, composer and performer actively involved in the Geneva neosoul.hip-hop.rnb music scene, particularly with her group Captains of The Imagination and the Herd Culture Kids collective.
After studying music in the UK and USA, Evita is now sharing her unique talent on a very promising debut EP "Break", produced by the wizardly Swiss Music Prize laureate Christophe Calpini (STADE Erik Truffaz Alain Bashung Rodolphe Burger OY Marc Ribot), which was released this spring.
Evita, among the new talents of the prestigious Montreux Jazz Festival since last autumn and this summer, has already trodden the stages of Cully Jazz, JVAL, Les Créatives, Thelonica festivals, not to mention local stages such as the Epicentre, Usine or the legendary Chat Noir.