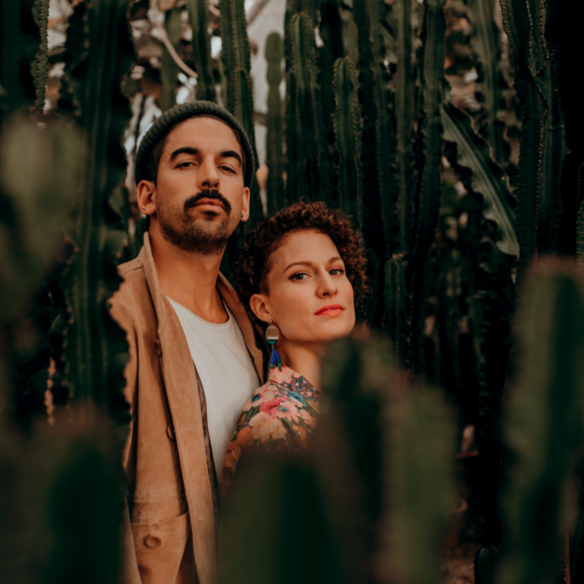 A Two & The Sun concert means to arrive, breathe freely, dance and let go. It is rare to find an Indie band that lets the audience come so close – their concerts resemble quite a bit a visit to their living room. Stories are told, there is lots of laughter, they talk about fears and joys and they celebrate love. And of course there is lots of music
– by two multi instrumentalists that sound at least like twice as many. In doing so, the Winterthur based duo is becoming a talking point: their debut EP 'Take A Breath' headed directly to number 4 of the Swiss Album Charts and 7 of their so far 9 released songs are being played by national radio stations.
After more than 60 concerts and this year's festival tour, they are now being in the studio again. Indie Pop. Handmade and soothing, like sunrays on the skin.