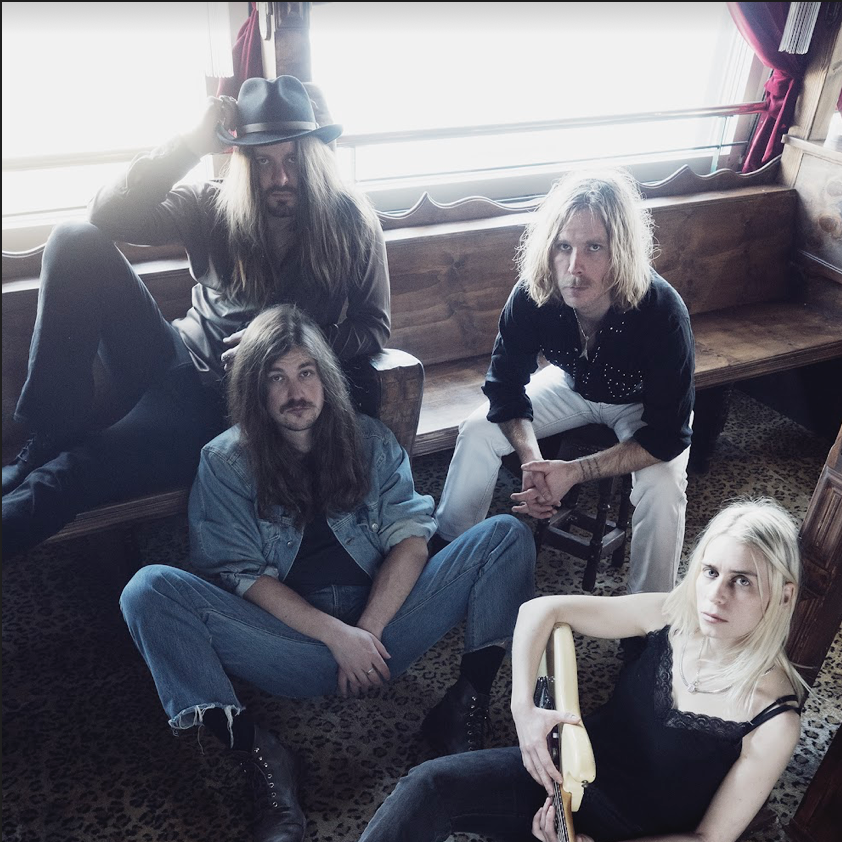 The band initially came into existence in 2016, consisting of charismatic singer and guitarist Gini Jungi, bassist Michael Mutter, drummer Jan Winkler and guitarist Tobias Arn. In 2017 the band released their first two singles 'Partner in Crime' and 'Wasted Youth', before taking themselves on a tour of Italy, France and Switzerland.
Not Yours!, the quartets highly anticipated debut EP was released in spring 2019 and sold out only a few months later. Over the past few years the band's sound shifted away from the rock-tinged pop of their early releases, instead drenching it in a heavier psychedelic wash, gaining the band comparisons to Wolf Alice, Warpaint or early Hole and catching the ears of Gigwise, Indie Shuffle, L.A. Weekly and more. The debut album 'Sweet Mortality' encapsulates perfectly the band's self description as "grunge psychedelic-rock", whilst expanding the band's sound into other territories. Every time it looks like a song is about to go over the brink into full wig-out, the band's restless and sharp songwriting sensibilities cut through. It's a record as seeped in pop as it is in psychedelia, and ends up at a beautiful mid-point. According to singer and guitarist Jungi the meaning behind title of the album can be explained as follows: "Sweet Mortality is about realising how fragile life is and appreciating a beautiful moment."
With support gigs for L.A.WITCH, FEWS, Sugar Candy Mountain, a Swiss Music Award Nomination, Reeperbahn Festival, Montreux Jazz Festival and ESNS Festival already under their belts as well, the band are a potent live force and just recorded their second album with Ali Chant (Yard Act, Katy J. Pearson etc.) in Bristol.