INTERNATIONAL NETWORKING
JURY IN FRIBURG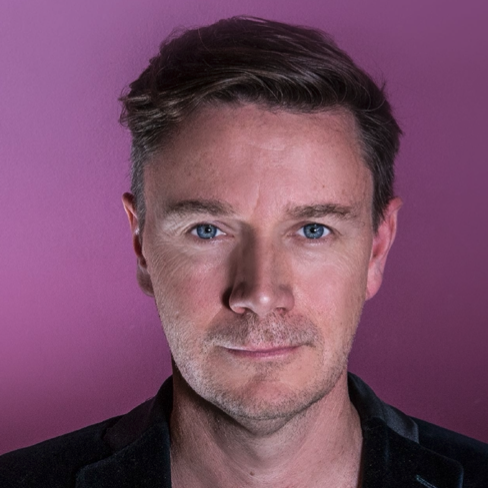 TOBY MAY - SWITZERLAND
PRESIDENT OF JURY - SLT MUMA 22 - GENEVA
Bio
Toby May is the quintessential musical journeyman.
He produces records, he runs Unagi Sound and he plays just about everything. He's toured in the U.K, The U.S, Europe and Japan but for the last thirty years, he has been, most fundamentally, a singer-songwriter and a recording artist.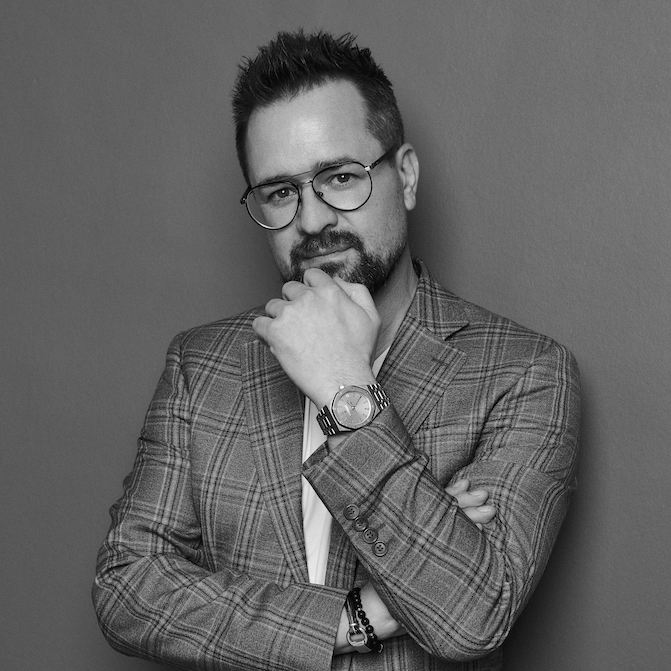 MATHIEU JATON - SWITZERLAND
MONTREUX JAZZ FESTIVAL - MONTREUX
Bio
Né le 12 juin 1975 à Vevey, mélomane et diplômé de l'École Hôtelière de Lausanne. Mathieu Jaton est engagé en 1999, à l'âge de 24 ans, au Montreux Jazz Festival en tant que responsable Marketing et Sponsoring et devient Secrétaire Général de la manifestation en 2001. Au côté de Claude Nobs, devenu son mentor, il développe sur le terrain les valeurs qui l'habitaient depuis toujours : le goût de l'accueil et la musique, plus que tout.
Après la disparition de Claude Nobs en 2013, il prend la direction de la Fondation du Festival de Jazz de Montreux, de la Montreux Jazz Artists Foundation et de Montreux Jazz International SA. Il est aujourd'hui aussi membre des Conseils de Fondation de l'EJMA (Lausanne) et du Mühle Hunzinken (Rubigen), ainsi que membre de l'Association Label Suisse.
Au travers de nombreux projets, Mathieu Jaton guide le Festival depuis 6 ans vers ses orientations futures, dans la continuité des savoir-faire et valeurs qui rendent Montreux si singulier dans le monde de la musique.
DANIEL 'DANY' HASSENSTEIN - SWITZERLAND
PALEO FESTIVAL - NYON
Bio
Né et a grandi à Interlaken dans l'Oberland Bernois. Ecole de commerce, puis apprentissage de cuisinier suivit par les études à l'Ecole Hôtelière de Lausanne.
Premier Paléo en 2001 comme stagiaire. Aujourd'hui membre et vice-président de l'association, programmateur et membre du groupe des coordinateurs du festival.
Papa de jumeaux d'un an, en découverte des bienfaits des fous rires enfantins pour oublier les nuits avec très peu de sommeil.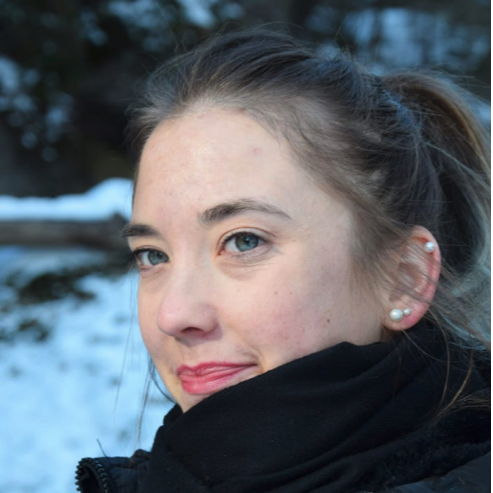 JANA MÜHLETHALER - SWITZERLAND
AISA MUSIC GMBH - ST GALLEN
Bio
29 years old, living in the beautiful area that is Appenzell with the Alpstein mountain chain at my doorstep.
Since 2018, I'm working at AISAmusic gmbh, an artist management company based in Weinfelden TG. We are dedicated to bands from the Nordic and Metal realms, such as Wardruna (NOR), Lindy-Fay Hella (NOR), Enslaved (NOR), GGGOLDDD (NL), To The Grave (AUS), Coilguns (CH) and more."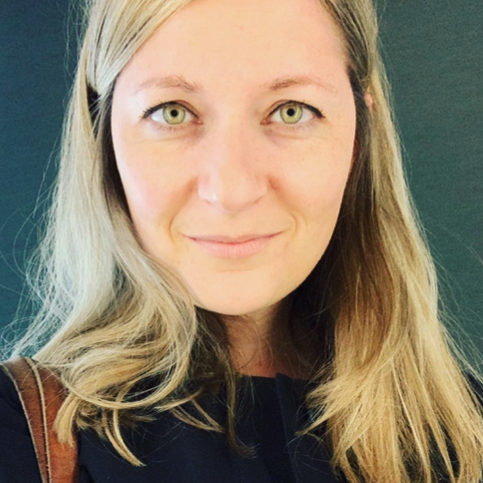 FABIENNE WOLFSCHLÄGER - SWITZERLAND
GADGET ABC ENT. GROUP - ZURICH
Bio
Fabienne is a festival booker and manager at Gadget abc Entertainment Group Switzerland with a master's degree in Arts Administration. She has worked with festivals for more than 10 years and is – amongst others –responsible for the booking of up-and-coming talents at OpenAir St.Gallen, one of Switzerland's most important music festivals.
Fabienne is always brooding over new concepts to help building up and establishing festivals with a strong artistic and creative content to provide a long-lasting festival experience for the audience. She also coordinates various projects of Yourope (The European Festivals Association).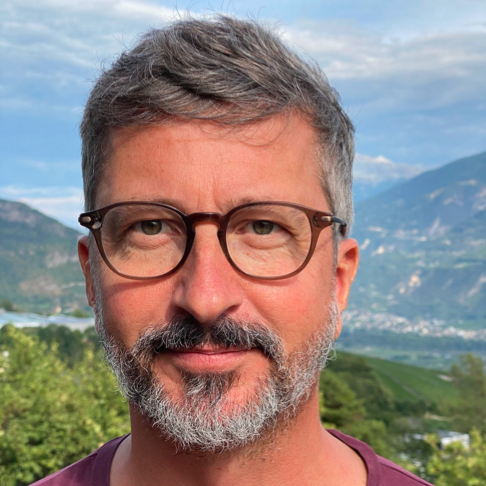 SEBASTIEN VUIGNIER - SWITZERLAND
TAKK PRODUCTION AGENCY - SION
Bio
Sebastien Vuignier fondateur de l'agence TAKK, organisatrice des concerts en Suisse des concerts de MUSE, Radiohead, Arctic Monkeys, Florence and the Machin, pour citer les plus gros noms, mais aussi des artistes suisses Bastian Baker, Emilie Zoé, The Gardener & The Tree, Louis Jucker, Maryne.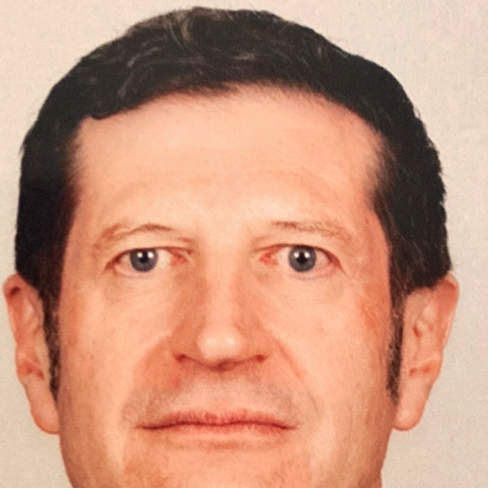 LAURENT PAVIA - SWITZERLAND
RTS - LAUSANNE
Bio
Resp. Stratégie & production musicale / Radio Télévision Suisse
Laurent Pavia s'intéresse très tôt à la radio, dès 1981 il participe à la naissance de deux radios libres en Alsace et ensuite rejoint Radio France pour participer notamment à la mythique Radio 7, radio jeune de service public emprunte de toutes les audaces .
Auditeur fidèle de Couleur3 dès le début et se retrouvant totalement dans la musique diffusée par cette dernière, son rêve se réalise quand il est embauché en 1991 par la turbulente radio helvétique où il exerce de multiples métiers : programmateur, animateur, chroniqueur, responsable de la musique, rédacteur en chef adjoint. En 2000, il rejoint RTS-La 1ère et en parallèle l'Union Européenne de Radiodiffusion à Genève ou il négocie des droits de diffusion de concerts prestigieux. En 2004, il fonde le festival Label Suisse pour la Radio Suisse Romande, festival qui trouve son apogée en 2008 à l'occasion de l'inauguration du métro de Lausanne avec une fréquentation de 300 000 personnes en 3 jours.
A partir de 2002, Laurent Pavia prend des responsabilités plus transversales à la RTS en étant nommé responsable du pool de programmation musicale puis Chef de l'Unité Musique, pour aujourd'hui gérer – avec son équipe – la production musicale tous styles confondus hors musique classique (captations de concerts, showcases, sessions, etc.). Laurent Pavia collabore aussi avec des producteurs passionnés, en radio et TV, dans des domaines aussi variés que les musiques populaires, le jazz, l'ethno ou la world. Au niveau national, Laurent Pavia coproduit des documentaires-musique pour la plateforme nationale Play Suisse, coordonne tous les ans la « journée nationale de la musique suisse » sur tous les vecteurs de la SSR . En complément de son parcours médiatique, Laurent Pavia a ouvert, dans les années 90, deux magasins de disques indépendants et exercé le hobby de DJ.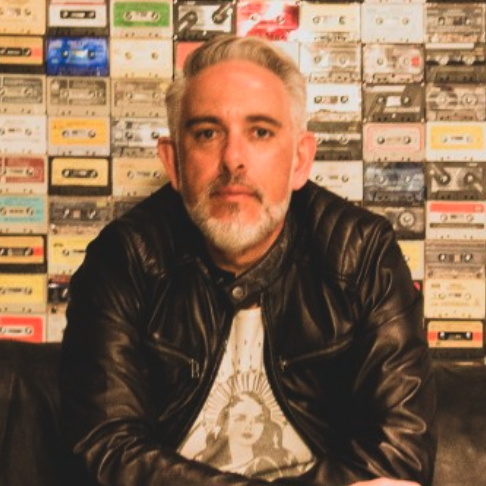 GIORGIO TEBALDI - SWITZERLAND
SUISA - ZURICH
Bio
Make Music Possible – that's the credo of SUISA. This means: Work hard to ensure that music authors and publishers are paid for their creative work. Facilitate an easy use of the worldwide repertoire of musical works for those who use music for their business.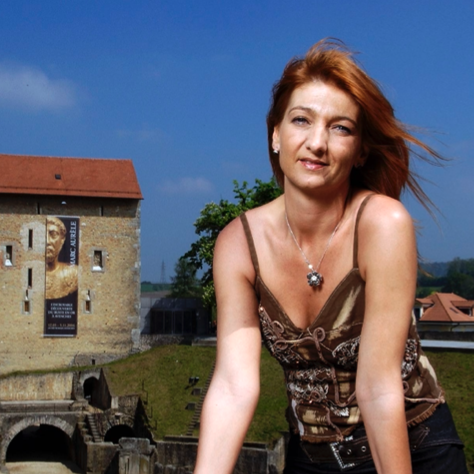 CHARLOTTE CARREL - SWITZERLAND
ROCK OZ'ARÈNES FESTIVAL - AVENCHES
Bio
Sa passion de la musique est née lors de son séjour à Londres dans les années 80. En 1992 Charlotte participe à la naissance du Festival Rock Oz'Arènes.
Lieu unique, cet amphithéâtre gallo-romain devient la place de jeu de Charlotte.
Par sa volonté, elle a marqué la ville d'Avenches en développant un des événements les plus incontournables de la scène musicale suisse. En 2000, le festival compte trois scènes dont « La scène du Château » qui met en avant les artistes suisses et locaux. Point important aux yeux de Charlotte Carrel, donner la possibilité à de jeunes talents d'évoluer dans un lieu ou un public avide de nouveautés peut les découvrir, et leur ouvrir les portes de tournées internationales.
Charlotte Carrel c'est aussi une structure professionnelle Art Contacts Production, qui est mandaté pour le festival et d'autres productions durant l'année comme « One Night in Vevey » où l'an 2007, Elton John enflamma la Place du Marché devant 18'000 personnes.
Tant que cette flamme de la musique animera ses yeux, elle continuera à faire vibrer les arènes d'artistes suisses et internationaux.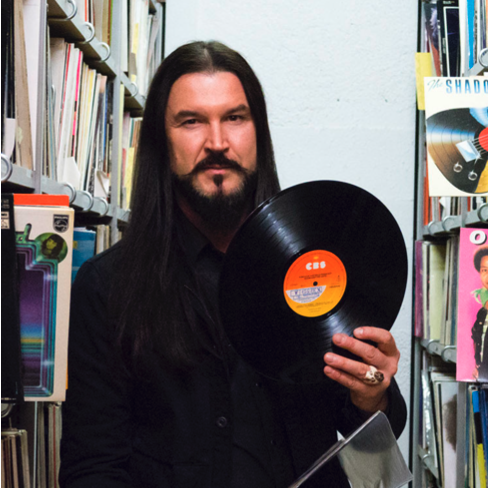 FRANÇOIS KÜFFER - SWITZERLAND
RTS COULEUR3 - LAUSANNE
Bio
évoque avec un brin de nostalgie, mais sans mélancolie, le temps où il devait aller chiner chez les disquaires, parfois jusqu'à Londres, pour dénicher des pépites musicales qui n'avaient pas encore traversé la Manche. «J'avais quelques adresses de magasins d'occasion auxquels les journalistes musicaux anglais revendaient leurs disques pour faire un petit peu d'argent en plus» se souvient-il.
Depuis l'avènement du numérique, les choses ont changé. La musique est très rapidement disponible partout et pour tous : «Notre boulot, avant, c'était d'aller chercher les choses et de les proposer. Maintenant c'est d'essayer d'être un prisme, d'être un tamis sur une matière absolument gigantesque». Pour s'aider, chaque programmateur a ses sources: magazines et sites spécialisés, blogs, réseaux sociaux, etc.
François les encourage également à aller écouter la musique en live, à assister à des concerts.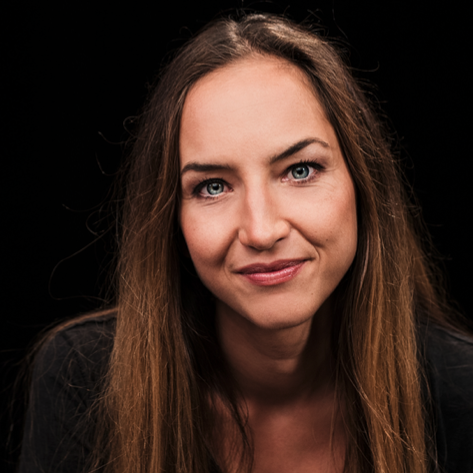 HANA GADZE - SWITZERLAND
SRF - ZURICH
Bio
As a passionate music journalist and concert-goer, I mainly focus on the local music scene. I host the radio show "SRF 3 punkt CH", where we play exclusively Swiss music and invite established bands as well as newcomers to the studio for interviews and live sessions. The most exciting part of my job is discovering new artists and bands and being able to accompany them in one way or another on their further journey. Part of that is that every month we choose the most promising newcomers as "SRF 3 Best Talent" and put them in the spotlight for a month on various channels. Emotion and credibility are more important to me than technique and perfection, and it's a pleasure to watch the dazzling range of exciting Swiss acts grow from year to year.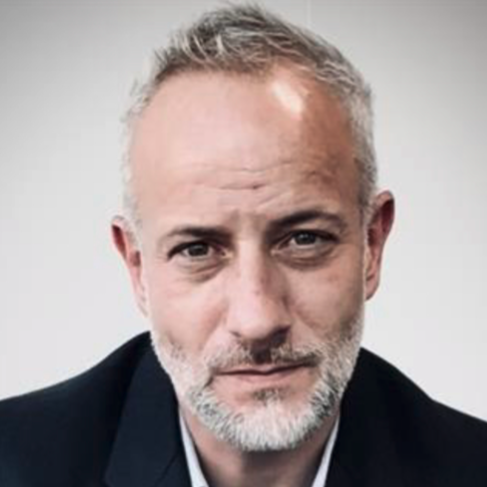 DAVID LETARE - SWITZERLAND
M LE MEDIA - CRISSIER
Bio
La musique dans la peau ! Il la respire, il la ressent, il la vit et plus important encore il la partage depuis sa tendre enfance.
Enfant, il compilait déjà ses propres playlists avec des titres enregistrés sur cassettes audio. Revenir dans le monde des médias avec M La Radio c'est comme revenir à la maison après un long voyage. Voix-off également depuis plus de vingt ans, il est également la voix station de M La Radio.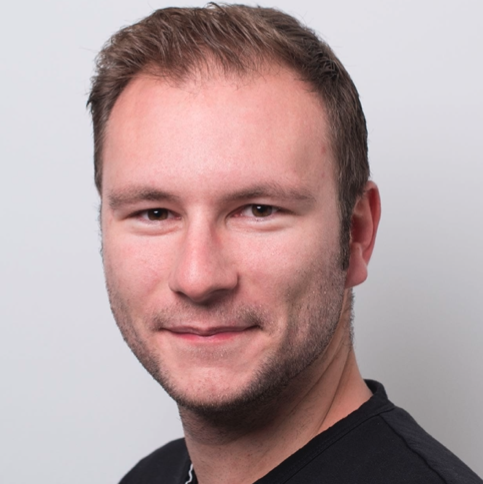 FABIEN ECKERT - SWITZERLAND
20 MINUTES - LAUSANNE
Bio
Fabien Eckert, 38 ans, journaliste Musique depuis 2011 à 20minutes.
Basé à Lausanne. Passionné de musique depuis l'enfance, j'ai été biberonné au son du rock anglais (Queen, les Stones, les Beatles) par mon papa et à la chanson française (Gérard Lenorman, Michel Berger, France Gall) par ma maman. Ado, je me suis intéressé à la musique électronique avec le CD de "Homework" de Daft Punk qui tournait en boucle. Avec l'avénement de Napster et du mp3, j'ai élargi ma culture musicale en parallèle de mes études. J'ai d'abord été engagé dans la radio Rouge FM pour couvrir notamment différents événements musicaux avant d'arriver chez 20minutes.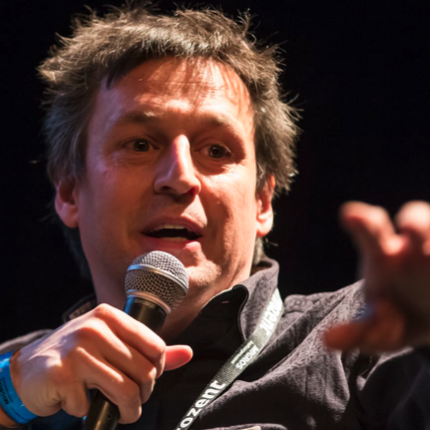 JEAN ZUBER - SWITZERLAND
SWISS MUSIC EXPORT - ZURICH
Bio
Managing Director, Swiss Music Export, Zürich
Jean Zuber runs Swiss Music Export (SME), an organisation promoting Swiss artists and bands trying to make it outside Switzerland. SME focuses on artists with a realistic chance on their target market, mainly in the German- and French speaking regions of Europe.
Jean Zuber is also an active musician and performer. Previous to his work at SME, Jean Zuber worked with a consulting and research agency, and ran later his own record label in Switzerland. He has a diploma in business engineering at ETH Zürich.
LAURENCE DESARZENS - SWITZERLAND
SWISS MUSIC EXPORT - GENEVA
Bio
Laurence Desarzens ist eine Kosmopolitin und seit über 30 Jahren in der Schweizer Musikszene aktiv. Fasziniert von den musikalischen und künstlerischen Bewegungen jenseits des Mainstreams beginnt sie Ende der 1970er-Jahre, Konzerte zu veranstalten. Als Kulturaktivistin, die in der Punk-Bewegung verwurzelt ist, stellt sie das Programm von innovativen Kulturorten in Lausanne und Genf zusammen und studiert gleichzeitig bildende Kunst an der Abteilung médiamix der ESAV in Genf. Später übernimmt sie die Programmierung in der Roten Fabrik und im Moods in Zürich sowie in der Kaserne Basel und für mehrere Festivals, darunter Montreux Jazz.
Sie war die erste Managerin der Gruppe The Young Gods und berät auch heute noch junge Schweizer Musiktalente. In Brüssel koordiniert sie beim Label PIAS die Produktion und den Vertrieb für internationale Künstlerinnen und Künstler sowie unabhängige amerikanische Labels. In Paris verantwortet sie für eine grosse Marke die Produktion und die Umsetzung der Kulturprojekte in ganz Frankreich. Sie war strategische und operative Leiterin des Departements Jazz und Zeitgenössische Musik der HEMU in Lausanne. Laurence ist heute Jury Präsidentin vom 'Schweizer Musikpreise' sowie Präsidentin von 'Swiss Music Export'. Zu Beginn der 1990er-Jahre erkennt sie das Potenzial des Internets und entwickelt wichtige Projekte, die später ausgezeichnet werden: Eine Plattform für den Vertrieb von audiovisuellen Inhalten wird durch das Festival Ars Electronica in Linz prämiert und eine Website, die unabhängige Schweizer Konzertlokale und Kulturzentren zusammenbringt. Sie verfügt über grosse Erfahrung im Bereich der neuen Technologien, die sie in ihre Projekte einbezieht, womit sie oft Pionierarbeit leistet.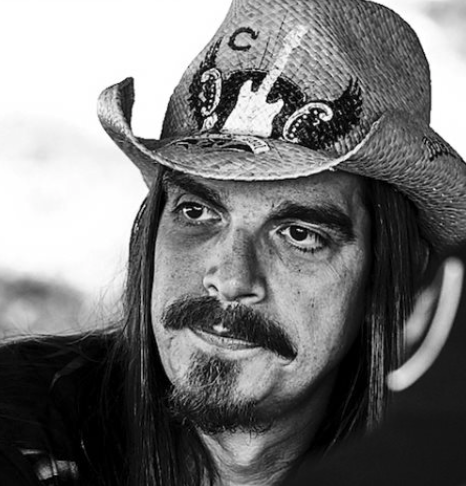 MICHEL MAY - SWITZERLAND
PALP FESTIVAL - SION
Bio
Après avoir représenté différentes majors (Universal, EMI Music, Warner Music, …) en Suisse romande durant près de 15 ans, Michel May s'est mis à son compte en 2009. Toujours actif dans le domaine musical, il s'est alors notamment occupé de la promotion d'artistes suisses et internationaux. Il a également effectué des mandats pour divers festivals (Rock Oz'Arènes, Caribana, Label Suisse, …) pour lesquels il a été en charge de la presse, de la programmation, de la production, voire d'un peu de tout ça à la fois. Aujourd'hui, il s'investit principalement dans le développement du PALP Festival dont il est notamment l'un des programmateurs.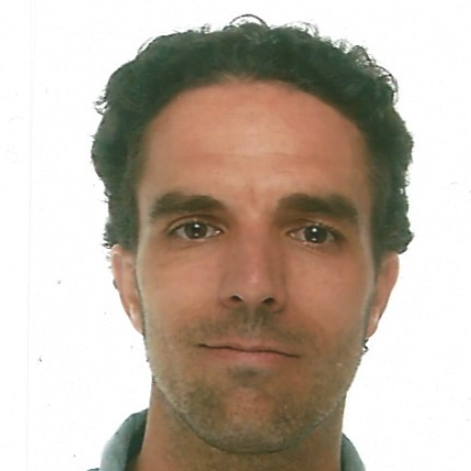 SAMUEL GALLEY - SWITZERLAND
JUST BECAUSE - ZURICH - LAUSANNE
Bio
Samuel Galley est le fondacteur et gérant de la société Just Because, agissant comme
promoteur de concerts et agent, et qui
représente une large gamme d'artistes
newcomers et confirmés, suisses et
internationaux.
Depuis l'été 2020, Samuel a également repris la gestion de la société Ishtar Music à
Lausanne, et il coordonne la programmation et la production du Caribana Festival à Crans-près-Celigny.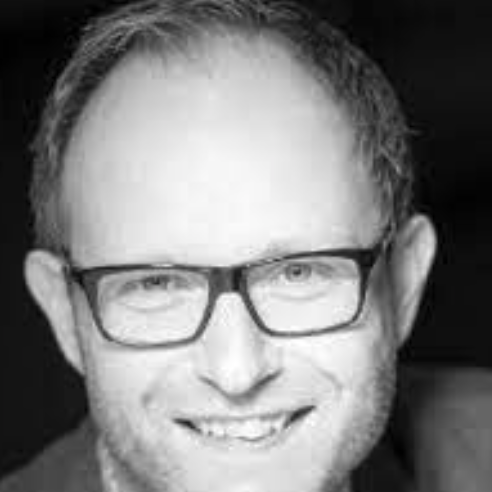 GREG PARMLEY - LONDON - UK
ILMC - IFF - IQ MAG
Bio
The head of the International Live Music
Conference (ILMC), Greg has spent two
decades involved in the international live music industry. The former editor of IQ Magazine, Greg became MD of ILMC after many years as the Director of Content & Media. In 2015, he launched the International Festival Forum, an annual showcase event for booking agents and music festivals. In 2017, he launched the Event Safety & Security Summit. Greg is a published author and book editor, and a founding member of the UK Live Music Group.
Due to one too many pub conversations, he
also holds the Guinness World Record for Most Music Festivals Visited in 30 Days.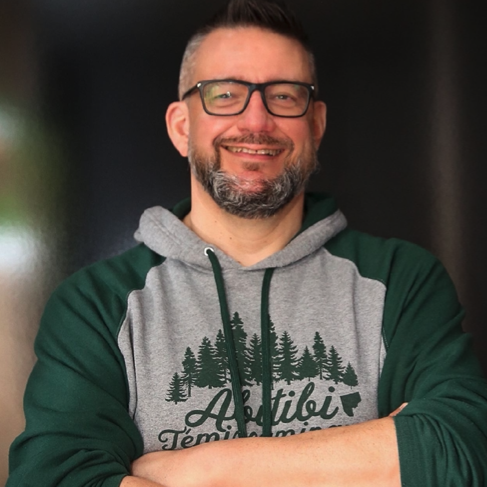 KEM LALOT - BELFORT - FRANCE
LES EUROCKÉENNES FESTIVAL
Bio
is the head of booking for "Les Eurockéennes de Belfort" festival (France) since 2001 and also for the « Generiq » Festival (France) and the "En Residence Secondaire "Festival (France). He is also in charge of the French part of the «Operation Iceberg» (Swiss/French project for emerging new talents) and doing vinyl dj set as «Dj Kemicalkem» from time to time.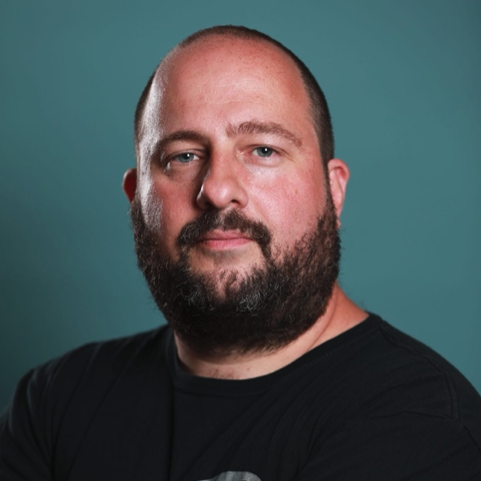 PETER ÅSTEDT - SWEDEN
FUTURE ECHOES
Bio
has been working in the music industry for over 30 years. He started his own record label, Dead Frog Records, at the age of fifteen in 1990. Over the years he has started several companies in different fields in the music industry like PR, Publishing, Distribution, Sync placements, Management, Festivals, and Artist Development. Today he oversees several of the departments on Musichelp which is an umbrella company of different companies in the music industry.
Peter has also been involved in working to structure cities to become music cities. He has worked with five of the top twenty most-streamed songs in the world. He writes the popular music blog that is also published in Cashbox Magazine Canada and Record World International. He is also part owner of Cashbox Radio an international online radio station. He is now a booker and curator on Sweden's new showcase festival Future Echoes, Norrköping Music Day and Lilla By Festivalen, and a couple of more showcase festivals.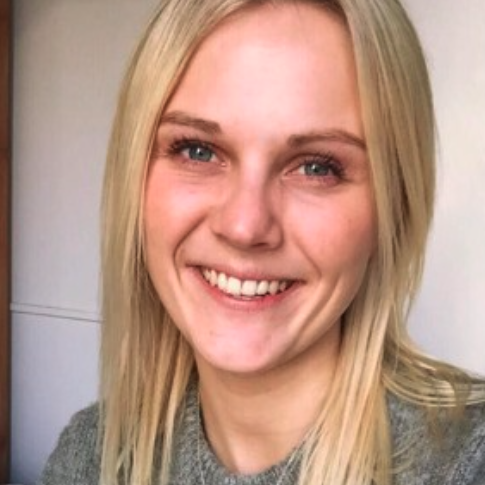 KATRINE FRIIS SØNDERBY - DENMARK
SPOT FESTIVAL - AARHUS
Bio
"I have been a part of the Danish music industry for several years, where I have been part of both live productions, touring in Denmark and Germany and artist management for various artists. In connection with my work, I have worked with both established artists as well as upcoming artists. I bring experience in strategic planning and production coordination of festivals as well in artist management and
booking."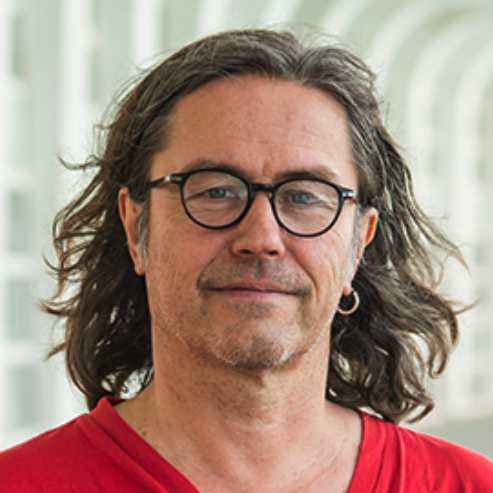 ALF OLOFSSON - SPAIN
BERKLEE COLLEGE - VALENCIA
Bio
"The business of music is rapidly changing, but one constant for me is the power of a good live music performance, that experience of having the hair stand up on the back of your neck from such an amazing show, of feeling the whole audience electrified. This kind of energy has drawn me into a lifetime of building events and tours, and has helped me to persevere through the thrills and frustrations of presenting live events."
"With my focus on music export and event building, I have established networks in Japan, China, India, North America, South America, Europe, and, most recently, Russia."
"My goal as a teacher at Berklee is to provide students with information and insight to increase their skills and confidence in building their own vision. Every student's needs and expectations are unique, and that is something that I try to foster and develop. One of the best ways I have found to do this is with practical applications. The real stuff happens in real time."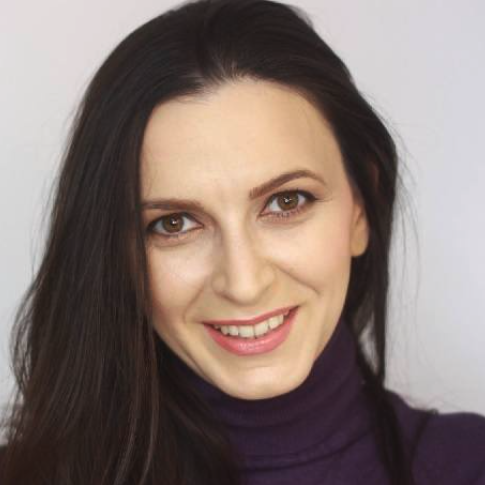 CODRUTA VULCU - BUCAREST - ROMANIA
ARTMANIA FESTIVALS - BUCHAREST
Bio
is the founder and festival director of ARTmania, one of Romania's most established events, promoting mainly rock and metal acts. She is also director and founder of Blaj aLive Festival, launched in 2013, which focuses on alternative and electronic music. These two boutique festivals are hosted in Transylvania, the central historical region of Romania.
In 2017, Codruța and her team launched the East European Music Conference with the aim of starting a healthy debate between the Romanian music private sector, international experts and the state authorities, in the context of a market that has witnessed extremely rapid growth in recent years.
Raised in the spirit of art and with a passion for music, Codruța holds an MA in Art Photography and Art History from the National University of Arts in Bucharest. In 2017, she started her doctoral research which will see her examine 'Festival culture and public policies at national & European level.'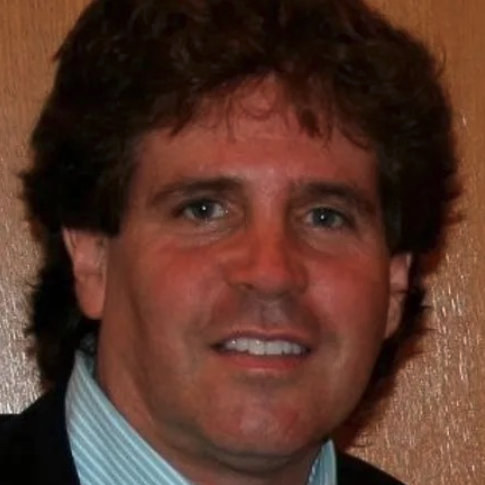 ROBERT K `BOBBY` HABER - NYC - USA
MONDO NYC - NEW YORK
Bio
Is a founding principal and Managing Director of Mondo.NYC. New York's annual music, arts & technology conference & showcase festival.
Founded in 2016, Mondo is the next generation new music summit and festival, uniting thousands of artists, music business professionals, tech innovators and music fans to celebrate the greatest in emerging music and tech. Mondo 2023 will be held October 12-15.
Prior to Mondo, Bobby conceived and launched CMJ and was its CEO until its sale in 2012, and is widely recognized as a pioneer, visionary and one of the preeminent executives in the contemporary music world, identifying emerging artists and introducing them to worldwide audiences.
In addition to his business endeavors, Bobby is actively involved in multiple academic pursuits. He has served as an Executive-in-Residence and Mentor at New York University, and lectured at Princeton University, UCLA, UCSD, Loyola College, Brandeis University and the State Universities of New York/Stony Brook and Albany. He has appeared as a speaker at dozens of music business seminars including SXSW, Billboard, the New Music Seminar and the Intercollegiate Broadcasting System conference.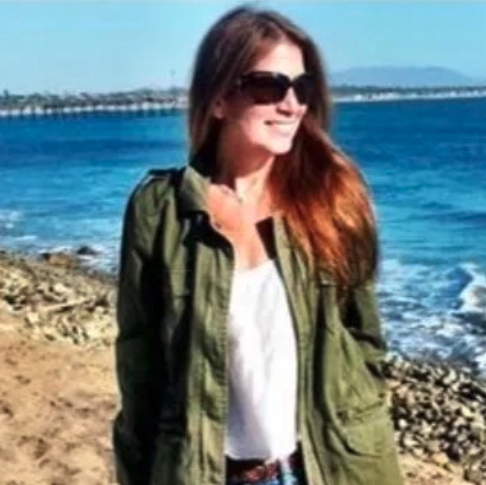 JOANNE ABBOT GREEN - NYC - USA
MONDO NYC - NEW YORK
Bio
Joanne Abbot Green architects and executes complex events from international, national and local large-scale, multi-venue music and film festivals to intimate corporate, educational and social experiences. Her network of event-related relationships spans the globe including venues, media, music, technology, legal, editorial, government and academic.
Joanne is a founding principal and Executive Producer of Mondo.NYC, New York's annual music, arts and tech business conference and showcase music festival, with programming partners including the Recording Industry Association of America, RAP @ Harvard Law School, American Independent Music Publishers, Women in Music, Music Managers Forum-US, the Guild of Music Supervisors and more.
Prior to Mondo, Joanne was responsible for conception, organization, marketing, pre-
production, onsite production and post-production of CMJ Music Marathon, New York City's largest independent music conference and festival. Under her direction, CMJ grew in attendance from 200 in its first year to over 120,000 at its peak during her tenure.
Additionally, the annual festival featured over 1400 artists at over 90+ stages and more than 100 panels, workshops, seminars and one-on-one conversations.
Joanne also created, launched, produced and developed CMJ Film Festival featuring
premieres of independent and major studio releases, as well as the Artist-In-Residence
Program for New York University featuring prominent musicians.
In 2016, Joanne was the recipient of the first-ever NYU Steinhardt Music Business Alumni Service Award, has been recognized twice among New York Moves' Power Women and has lectured on both the undergraduate and graduate university levels.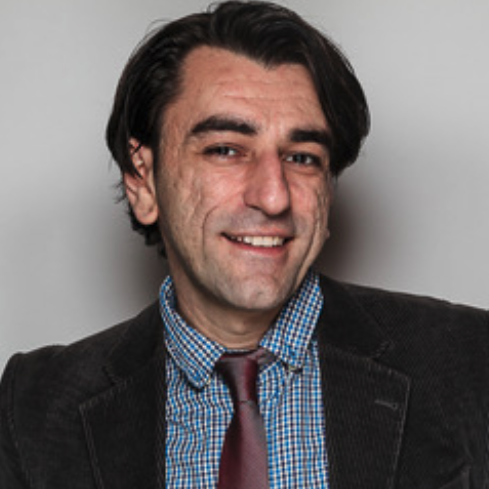 MEHMET DEDE - NYC - USA
DROM CLUB NCY - NEW YORK
Bio
"Ambassador of World Music" – PollStar Magazine
Mehmet Dede is a music presenter, tour producer and educator. Throughout his 20-plus years career, he has produced hundreds of concerts in collaboration with Lincoln Center, the Kennedy Center and many more. Since 2010, he serves as Director of Programming at club Drom in Manhattan, which the Wall St. Journal proclaimed as "New York's premiere venue for world music". He is the curator of the annual NY Gypsy Fest (now in its 17th year) and his consulting expertise is often sought by cultural organizations in France, Hungary, England, Poland and Romania.
Dede teaches music entrepreneurship at the University of Hartford and has published "Make It Live: The Handbook for Getting Gigs" to coach artists on strategies for booking and marketing live concerts. His bylines appear in Rolling Stone, PollStar and International Arts Manager. Dede is the recipient of the 2021 globalFEST Impact Award for his curatorial work. He was profiled in The Wall Street Journal, Forbes and featured on PBS, Crain's New York Business and Voice of America.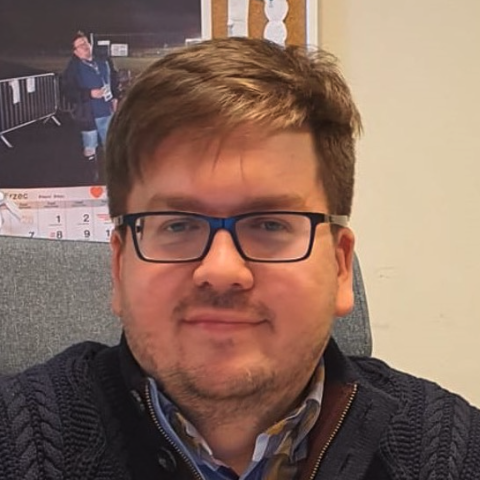 PIOTR MIAZEK - POLAND
POLANDROCK
Bio
Working in live music industry since 2008,
Piotr Miazek is one of the key members of the team behind the success of Pol'and'Rock festival. His work consists in negotiating and modifying contracts, and organizing the back office. He's the first contact person for international bands playing Pol'and'Rock in matters ranging from invoices, to hospitality and logistics.
Musically, he is known for being open to a variety of genres and styles, and his playlists often surprise his metal-minded friends.
BARTEK STOLAREK - POLAND
POLANDROCK
Bio
Bartek Stolarek is a social activist, a live music fan, and the co- creator of the biggest open-air fes.val in Europe. Since 2011 booking manager for Pol'and'Rock Festival (formerly Woodstock Fes.val Poland), responsible for crea.ng the line-up for two major stages of the massive open-air festival. Bartek Stolarek can be credited with bringing acts such as Amon Amarth, Judas Priest, or Archive to perform at the Polish fes.val. He co-creates the line-up alongside the fes.val's promoter, Jurek Owsiak. His responsibili.es include overseeing the en.re musical produc.on of the fes.val as well as concerts taking place during the Grand Finale fundraiser. Bartek Stolarek is also a produc.on manager of the largest emerging talent compe..on, which takes place in clubs across the country and is meant to showcase up-and-coming musicians and he acts as execu.ve producer of CD/DVD and vinyl recordings of live concerts recorded during the fes.val.
Passionate about football and an avid footballer himself, Bartek Stolarek never stops searching for new sounds and ar.sts to present at Pol'and'Rock Festival.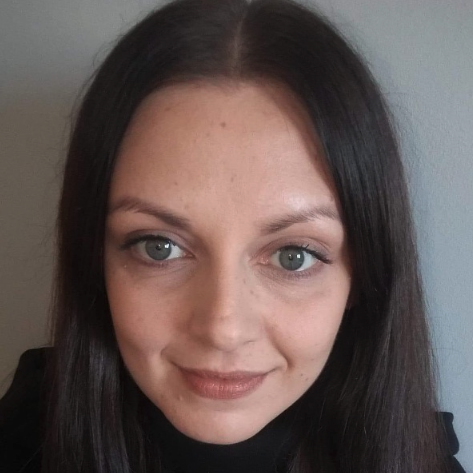 AGATA RYSZKIEWICZ - POLAND
POLANDROCK
Bio
Head of the Second Stage, Agata Ryszkiewicz is responsible for festival production and the long list of live albums recorded at Pol'and'Rock. Always up to date with current trends, she coordinates the process of making the Pol'and'Rock music available in streaming platforms, making sure that our fans can listen to us whenever they like. A talented project manager, Agata stood behind two successful editions of a charitable football match between the Pol'and'Rock team and a team of journalists from Poland's biggest TV network TVN. Her music taste is as dark as hear attire.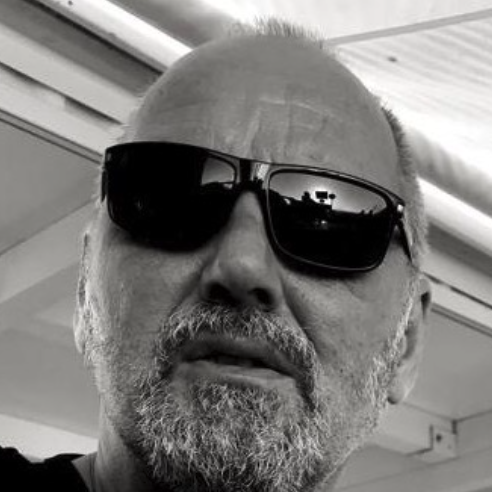 RUUD BERENDS - NETHERLANDS
EUROSONIC - NOORDESLAG / IFF LONDON
Bio
Ruud Berends is the co-founder and Head of Agenda of IFF in London. Ruud is also Head of ESNS Conference & ESNS Exchange (ETEP), Head of Internationaal of Andalucía Music Forum in Malaga and advisor for Westway Lab in Portugal and EEMC in Romania. In a previous life Ruud was co-founder of youth Centre Debarak in Zutphen and co-founder and co-owner of international booking agency Paperclip Agency in Nijmegen, The Netherlands. From 2002 till 2020 Ruud was project manager of the various Dutch Music Export organisations and executive producer of the Dutch Impact Parties.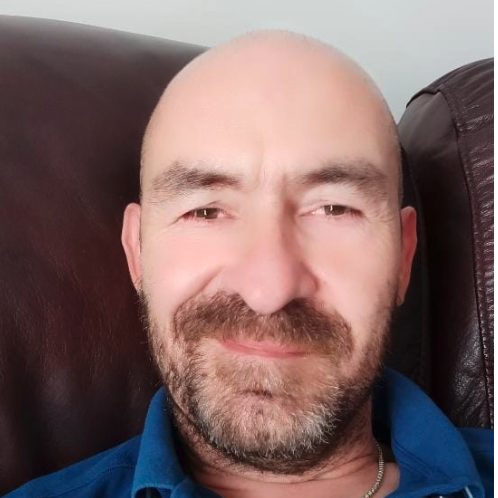 TERRY MCNALLY - IRELAND
MCNALLY MANAGEMENT - DUBLIN
Bio
McNally's journey in sound and music kick started when he moved from troubled Northern Ireland in 1990 to university in Leeds, UK. A bar job in the legendary Town and Country Club where he looked after the artist dressing rooms led to many encounters with his musical heroes including The Stone Roses, Sonic Youth, Rory Gallagher, Blur and Smashing Pumpkins.
Moving to the bright lights of London a job at Music Week meant McNally would be on the live scene 7 nights a week… not so great for the liver but amazing for the musical soul. A short stint at Q magazine and Kerrang then as Account Manager at a Vinyl / CD plant pressing records and discs for the likes of Warners, Beggars and Warp Records.
A few years at Audience Magazine brushed up his knowledge of the live business. Then 10 years at IQ Magazine/ ILMC and part of the team for IFF – International Festival Forum.
10 years living in beautiful Barcelona managing bands and promoting shows, but now back in buzzing Dublin.
Terry has been a regular attendee at the leading international showcase festivals including Eurosonic, Great Escape, Ireland Music Week, IFF, Primavera Pro, Mama Paris and Reeperbahn and has the ear of many friends /bookers at international showcase festivals. Currently working as consultant with bands and venues in Dublin.