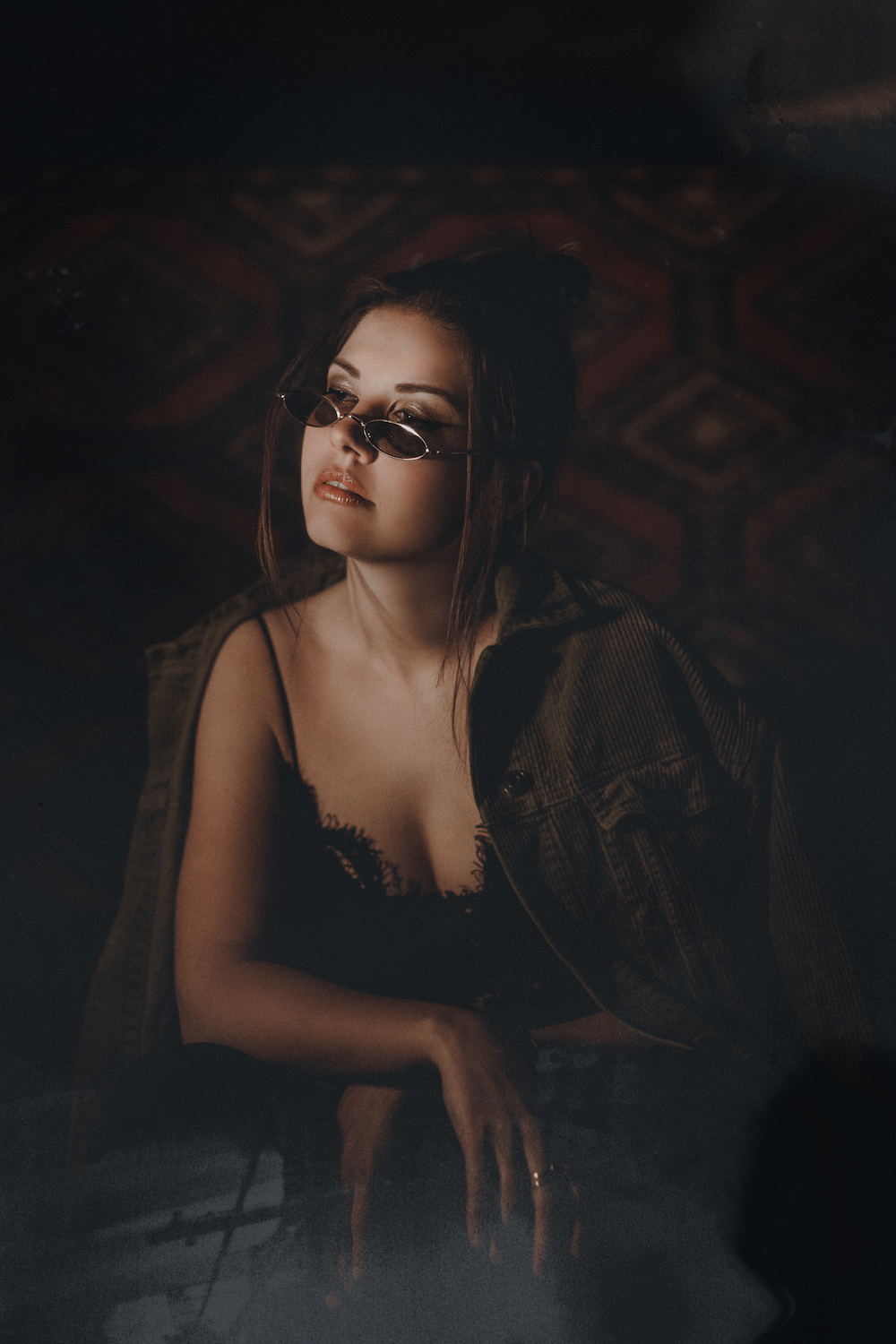 Sensu / «Embrace» (LP)
Universal Music Switzerland / Quartz Records – 2019
Sensu is accustomed to swim against the tide: When she was just a teenager she started out as a hip hop beat maker in the fairly male-dominated Swiss Hip hop scene. In the meantime Jasmin Peterhans, which is the artist's real name, is in her mid-twenties and still hasn't grown tired of avoiding the mainstream.
With her early singles and the EP Lose Sight which was released on Zurich-based label Quartz Records in 2017, she started to provide insight into her newly found love for experimental Electronica. Songs just as «Far Away» (feat. Nadine Carina) or «Solivagant» copped quite some airplay and Sensu was named one of the most promising musical newcomers for 2019 by Swiss national radio SRF3.
Furthermore Sensu established her reputation as a live performer: She got invited by Australian producer Ta-Ku to support him on his Zurich headline show, went on tour with Swiss Electro wizard Pablo Nouvelle and showcased her musical skills at renowned festivals
just as Zurich Open Air among others.
Now Sensu is ready to present her long-awaited first full-length Embrace (Universal Music) which is filled with 12 incredibly warming new songs. Being a passionate globetrotter, the young musician and producer incorporates all kinds of influences and sounds into her music and creates an relaxing, yet infatuating conglomeration of Bass music and pop-loaded Electronica. By adding collaborations with internationally emerging artists just as Otis Junior, Bassette and Ryck Jane, as well as young Zurich singer Benjamin Amarau to her album, Sensu supplements this remarkable debut with custom-tailored Soul voices.