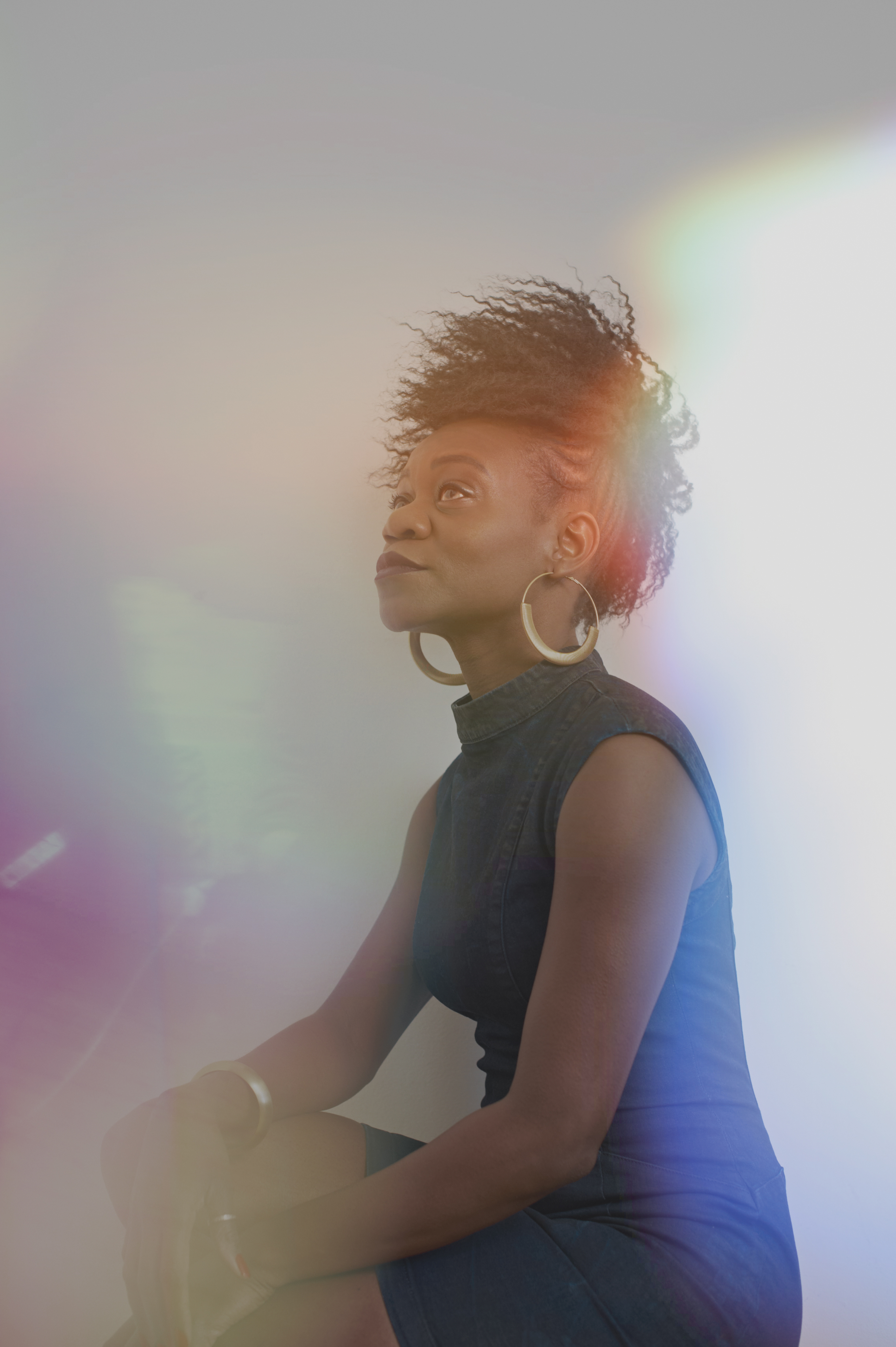 Chasing Traces (Release date: 18th May 2018) 
Chasing Traces is the story of a journey. A year ago, Alina Amuri set off on a journey in search of her roots, in search of herself. What she found was new perspectives and not least a new sound. This album bears witness to this journey of discovery. It's a new day, it's a new life for her – and an inspiration for anyone who walks with her on this road. 
She could have taken the easy route: Chasing Traces is a modern soul album with contemporary influences and an exceptional, classically trained voice. But Alina Amuri didn't want to take the easy route. She wanted to understand. So the Swiss singer with Congolese roots decided to go to the place where truth resides. To do this, she looked inside. She returned with the kind of clarity that turns a talented, instinctive singer into a true artist: a self-confident, independent woman who has found her place in the world. 
This journey inside began with a real journey. Together with a friend who supports a children's aid project in Africa, Alina Amuri spent several weeks last year travelling through the Egyptian desert with a group of nomads. Starting their journey in the Egyptian capital, Cairo, they travelled south, moving deeper and deeper into unspoiled nature. Amuri found a new kind of beauty in these barren wilds. She also found the peace and quiet she needed to think about her life and her back-story, a life between roots that she barely knows and a country where she grew up but could never really feel at home. 
Alina came to Switzerland at the tender age of two, where she grew up in a foster home in Zurich. 'I was a whirlwind, even as a child,' she recalls. 'I danced and sang for hours on end, really wearing myself out.' The thought of building a music career for herself never occurred to her. Unlike many of her colleagues, she never stood in front of her bedroom mirror, singing into a hairbrush. But even then, music helped her deal with the contradictions and gaps in her life story. She sang in the children's choir at Opernhaus Zurich, the opera house in Switzerland's largest city, and learned to play the flute. 'I was able to express myself through music. It was my way of expressing myself.' In this respect, nothing has changed. 
When you meet Alina Amuri offstage, she appears quite calm and collected. But as soon as she sets foot inside a recording booth or on stage, it's as if she has flicked a switch: she becomes one with the music. She is truly in her element when she sings. As if by magic, syllables become melodies and she finds the right words for things that concern her – concern us all, in fact – no matter how complex they might be. Chasing Traces is anything but an easy album: it is about separations, the search for identity and freedom, and finding new courage. In Alina's velvet tones, however, it all sounds so easy. That's her super power: making the difficult sound easy, making the 
personal universal, making complex music sound like a simple hook you just want to keep on singing. 
Chasing Traces is the result of the collaboration with the Hamburg-based team of producers AmberYard and songwriter Walter Esposito, a friend of Alina's with whom she spent many hours in deep discussions. Together, they wrote most of the songs on the album. Everyone involved broke new ground and explored new avenues for this album: not only did they regularly communicate via Skype, WhatsApp etc., Alina explored new musical directions, and for the first time, AmberYard worked on an entire (extremely personal) album with a singer they had previously only seen and heard on Spotify and YouTube and knew about from joint friends. 'We'll replace fear of the unknown with curiosity and move our feet to another rhythm' is a line taken from the song 'Pioneers'. 
Although this line is more general than specific, it is nevertheless the theme running through the entire album. Alina Amuri sounds more modern, more multifaceted than she did on her debut album Be One With Me (which saw her crowned 'Best Talent' by SRF3 in 2015, perform at Frauenfeld Open Air, and share a stage with big names such as Selah Sue and Jessie J). Her influences go far beyond R&B and include Cloud R&B, Reggae, Black Rock, and even House. But it is her voice, that indefinable warmth in the way she sings, that holds it all together with ease. She has the emotion of Nina Simone, the depth of Mahalia Jackson, the swagger of hip-hop, with which she so identified as a teenager, and the fresh energy of young soul ground-breakers like Anderson .Paak. 
In this way too, Chasing Traces is a maturing process, an act of reflection. Who am I? Who do I want to be? What do I want to do with my life? Alina Amuri once said that she primarily makes music for herself. What makes her music so special, however, is that everyone can learn from her. Who are you? Who do you want to be? What do you want to do with your life? It goes without saying that Chasing Traces doesn't have the answers to these questions. But anyone who walks with Alina Amuri on this journey is sure to come closer to finding the answers they need.